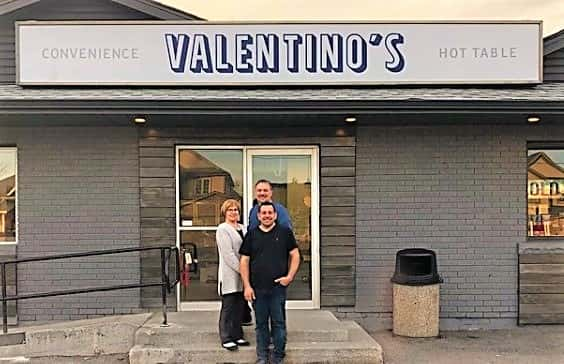 Valentino's
In 1968 the Mucciarelli family acquired Connie's Variety, a business which previously operated at the current location of Valentino's Italian Food Market. Valentino, Antonietta and their two sons (Marco and Claudio) successfully operated a variety store business for the next 40 years - 17 years as an independent and 23 years under the Avondale Food Stores Ltd. banner. In 2008, after a successful 40 years, the family exited the industry owing to the illness of the patriarch, Valentino Mucciarelli. Valentino sadly passed in 2013 just one month shy of his 65th birthday.
Fast-forward to November 2018, our family was presented with a series of events (some might say it was fate) that motivated us to open a business in his honor. Valentino believed that food should always be fresh and wholesome and he never compromised on food quality. We have taken this and made it the cornerstone of Valentino's!
We have augmented the convenience store product offerings with a selection of higher quality, healthy and fresh ready to eat take-out food, grab-and-go prepared foods and frozen foods. All of our food is made in-house by hand using locally sourced, high quality ingredients, using techniques handed down through the generations. We carry forward traditions of the way food used to be made.
We hope you enjoy our unique store.
— The Mucciarelli Family!